Actually, I was a Bournvita kind of person. If I could have had my way, I'd have been a drinking chocolate kind of person. But then, this was 1977 and I was 14 years old and in no position to be fussy about what I wanted. Before I moved to Delhi, I spent over five years in Horlicks country—a place called Haldia, in West Bengal, where the Horlicks food-processing unit is located. So I was no stranger to this elixir-of-everything-for-the-entire-family-in-times-of-sickness-and-health. But I wasn't too fond of it. Not difficult to understand, for it was most often diluted with water and passed off as a version of milk.
Eating Horlicks straight out of the bottle was a different story. It was a rare joy that came one's way only in times of extreme indulgence: as rare as the times when one got to eat a full bar of Cadbury's chocolate. I was an overwhelming exception in my view of Horlicks, for the brand was not merely a nutritious supplement, it was a temple of goodness around which healthy families genuflected. People across the country followed the adventures of Suchitra and her family on the radio: the characters created around the brand took on a life of their own. In the south, even today, many vending machines offer coffee, tea—and Horlicks.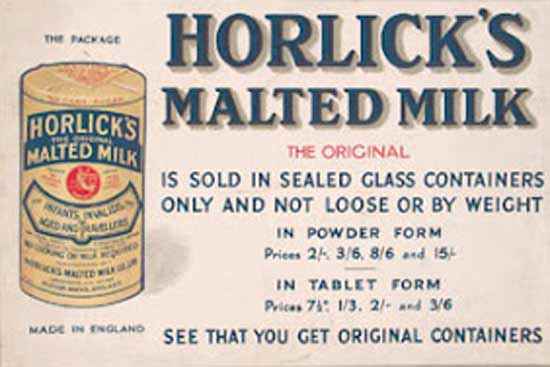 On the whole though, looking back, what stands out is the foundational role played by these brands in the process of growing up. At a time when only a small part of our lives were branded, the influence of some key brands was deep and lasting. Brands lived largely in a world of impossible indulgence where beautiful people dived off yachts, skied down slopes and drove around in horse-drawn buggies. In ads, everyone spoke in English, old men had 'colonel' moustaches and glistening, spray-painted beards, and voiceovers bristled with baritone superiority. The launch of a new brand was seen as an event; 1977, in particular, was the year in which India got its indigenous answer to Coca Cola, with the launch of 77, a cola brand manufactured by the government. It tasted pretty much of bureaucratic stolidity and makeshift intention, but it was dark, fizzy and cold—and that was all that mattered then.
It was also a time when radio was the soundtrack of one's life: always on, a messenger from beyond, the Akashvani that brought the world to our ears. My abiding memory of Horlicks is a jingle, a snatch of sound that has burrowed its way into my consciousness. The same words sung out by the man of the house, the woman and finally a tyke, who screams, "Horlicks zyaada shakti deta hai!" For me, it's one of the unerasable sound of the '70s.
Outlook- Nov 05, 2012
---